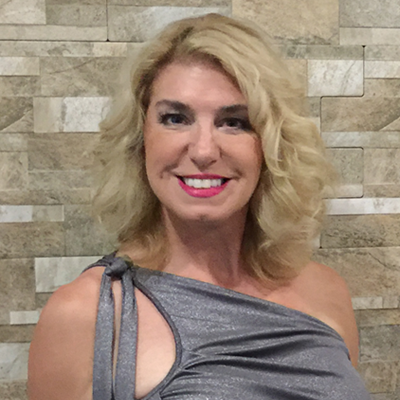 ABOUT THE AUTHOR
Phyllis Hanson Ansusinha
Phyllis has managed large fitness facilities in the Midwest, USA, teaching fitness teams about how to grow their training business and to develop a strong group fitness following via programming and relationship building. Using tools she learned from Fitness and Personal Growth conferences over the years, she became a leader in her field with a sincere love for both people and the fitness business.
Phyllis has contributed articles to many magazines and newspapers throughout the years, covering issues from nutrition and women's health to fitness and aging. Glowing UP is her debut novel, and she is looking forward to releasing other books in the future.
Being a very shy person, Phyllis discovered that fitness profoundly changed her life because it gave her the confidence to challenge herself with new goals that caused her to step out of her comfort zone and take on new adventures. The most recent one was when she picked up her life and followed her then fiancé to Bangkok, Thailand, where she had to reinvent herself and begin a new phase in her life. It was this opportunity that started her virtual personal training program long before a pandemic would turn the fitness industry on its head. She had mastered the art of training her clients across the oceans in several different continents with minimal equipment needed, so she was ready for the new trend.
Phyllis has served as president of The American Women's Club of Thailand for two years, where she has provided the Thai community with several charity programs. She has also served on the board for the International Women's Club of Thailand, and she volunteers her services for many charity events including Operation Smile's Fight Night and community charity runs to help children with education and music outreach programs.
Phyllis and her husband Tom have seven children between them, plus two grandchildren. They love return trips to the USA to spend time with family and friends and to explore old haunts, but they feel anchored in Thailand where many adventures await them. Furthermore, Asia's rich history stimulates Phyllis' imagination for many more stories to come.