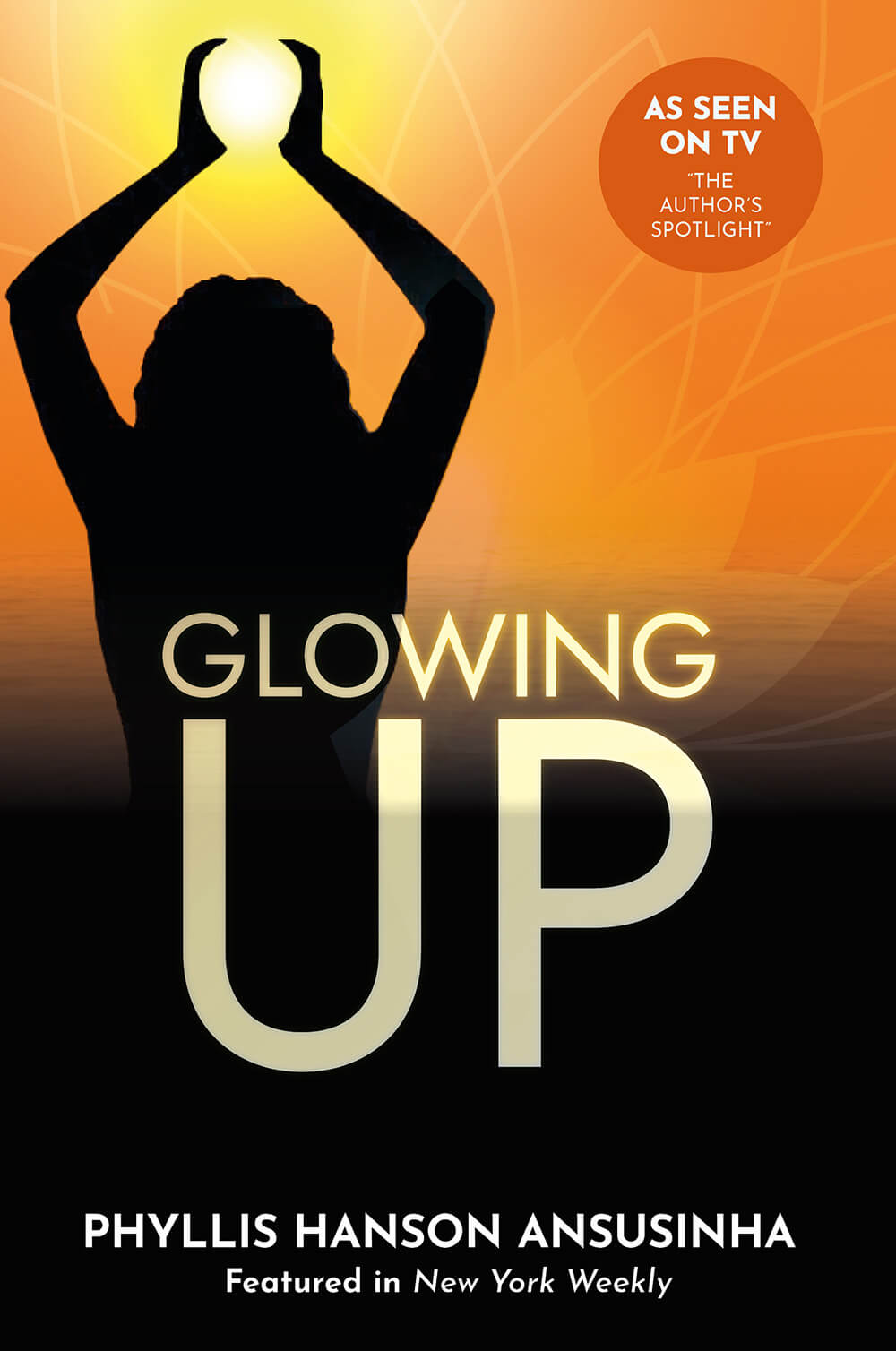 By Phyllis Hanson Ansusinha
GLOWING UP
Phyllis has a passion for helping others, encouraging their self-growth and confidence in not only their bodies but in daily life, and she teaches them how personal growth and body health are irrevocably linked.
Glowing UP is not just another fitness and wellness book; it's a story about how the author used fitness to grow and overcome what could have been a very small life.
Destined to never leave her small rural town, Phyllis knew there was more out there for her in the world. How she would overcome her lack of confidence to go and get her piece of life was a journey of learning; of GROWS and GLOWS.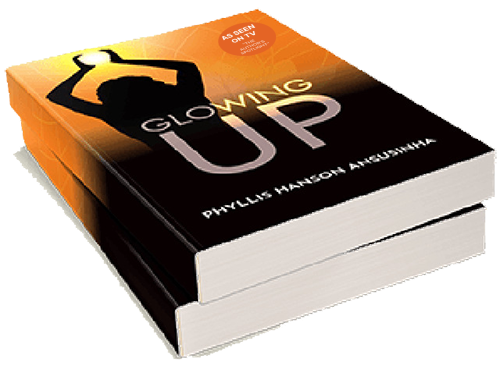 With much fear and insecurity, she would lead her first fitness class. Soon she learned that this very fear and insecurity could teach her to set goals to surpass the shaking in her knees, to reduce the flushed, embarrassed face and to avoid the sweaty palms. If she made this a game for herself, a checklist of Big Hairy Audacious Goals, she would find herself a stronger person and not the pushover she had once been.
Through some funny adventures — and some more serious hurts that life can deliver, sucking the air right out of your lungs — Phyllis teaches you how to not only develop your best physical self through activity and nutrition, but she also offers steps for how to grow as a human being.
If you have been that person who keeps trying to lose the weight but finds yourself giving up, or if you have been the person who has been stuck in unhealthy relationships or work environments and you are unsure of how to move forward, then this book will give you great insight and confidence.
Follow the transformation of both the author and the clients she has guided through the years, and read about mind-blowing changes in physical health, medical health and emotional health.
Get your GLOW on, rise up and feel free to be seen and heard. Today is the first day of a new you!
The Workbook – Your Daily Glow
In Your Daily Glow, Phyllis offers you a toolkit that contains everything you need to plan and track your health and exercise goals. When used in conjunction with Glowing UP, you will soon learn how to achieve the best version of you. From morning mantras and gratitude logs to recording daily food intake and exercise, Your Daily Glow helps you to not only set your health and wellness intentions but to stick to them too. By being accountable in this way, you are fulfilling a promise to yourself to achieve a healthier life. You are worth it.
About The Author
Phyllis Hanson Ansusinha
Phyllis has been a fitness leader in the industry for nearly four decades, she has worked with clients in both group and one-on-one settings. She guides them through weight loss, muscle gain and, most importantly, helps them to change their mindset and overcome obstacles that prevent them from achieving a healthier self.
Phyllis has contributed articles to many magazines and newspapers throughout the years, covering issues from nutrition and women's health to fitness and aging. Glowing UP is her debut novel, and she is looking forward to releasing other books in the future.